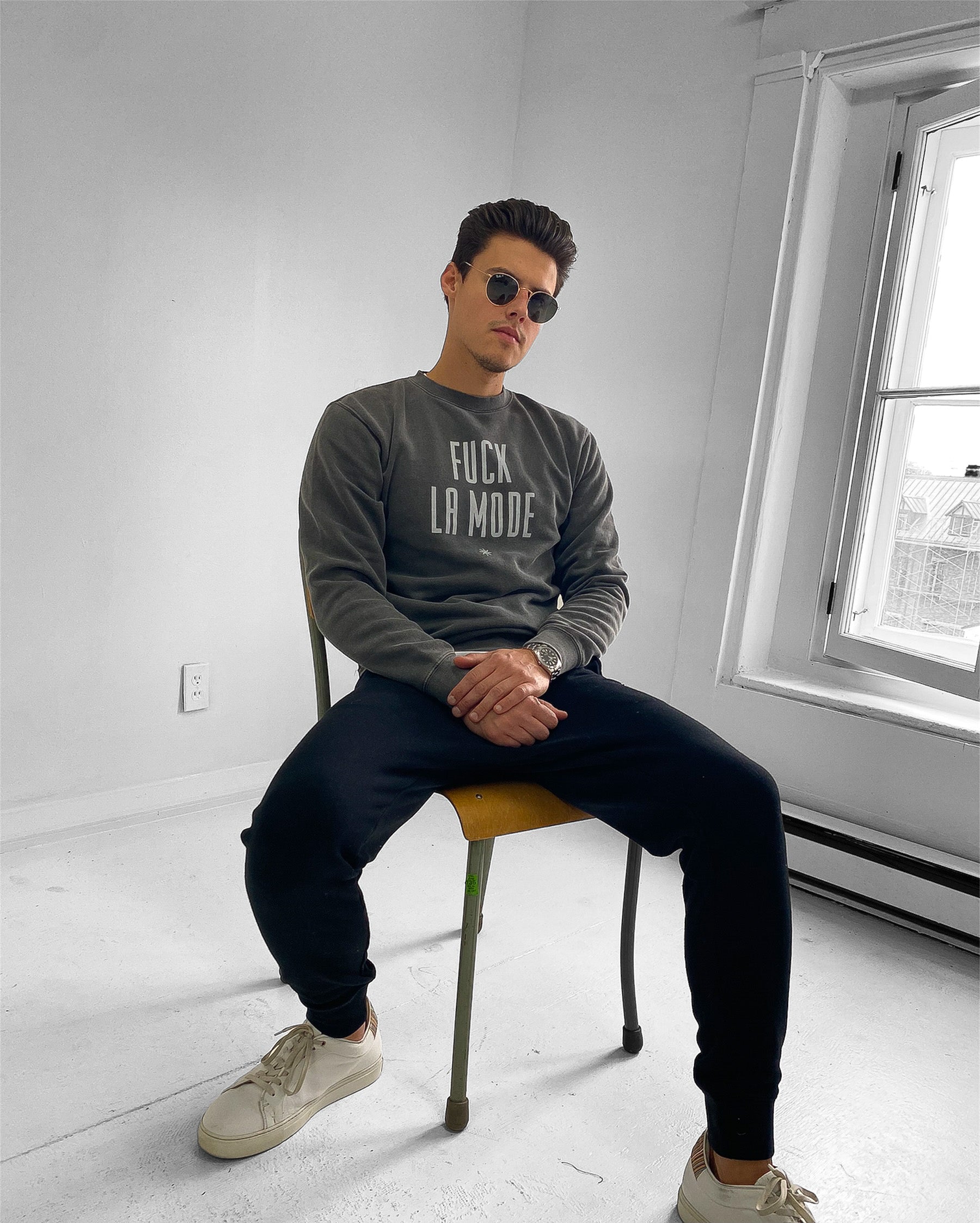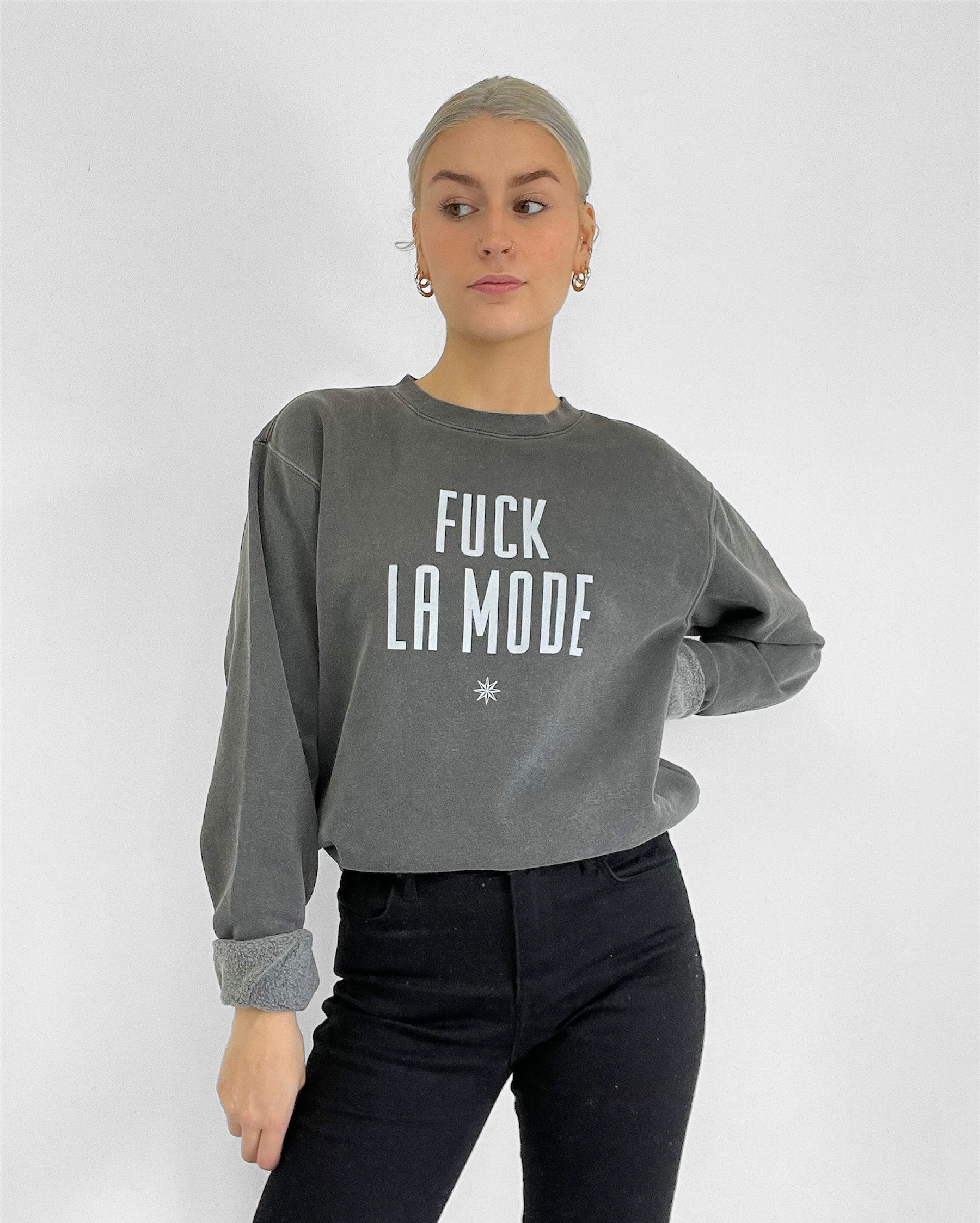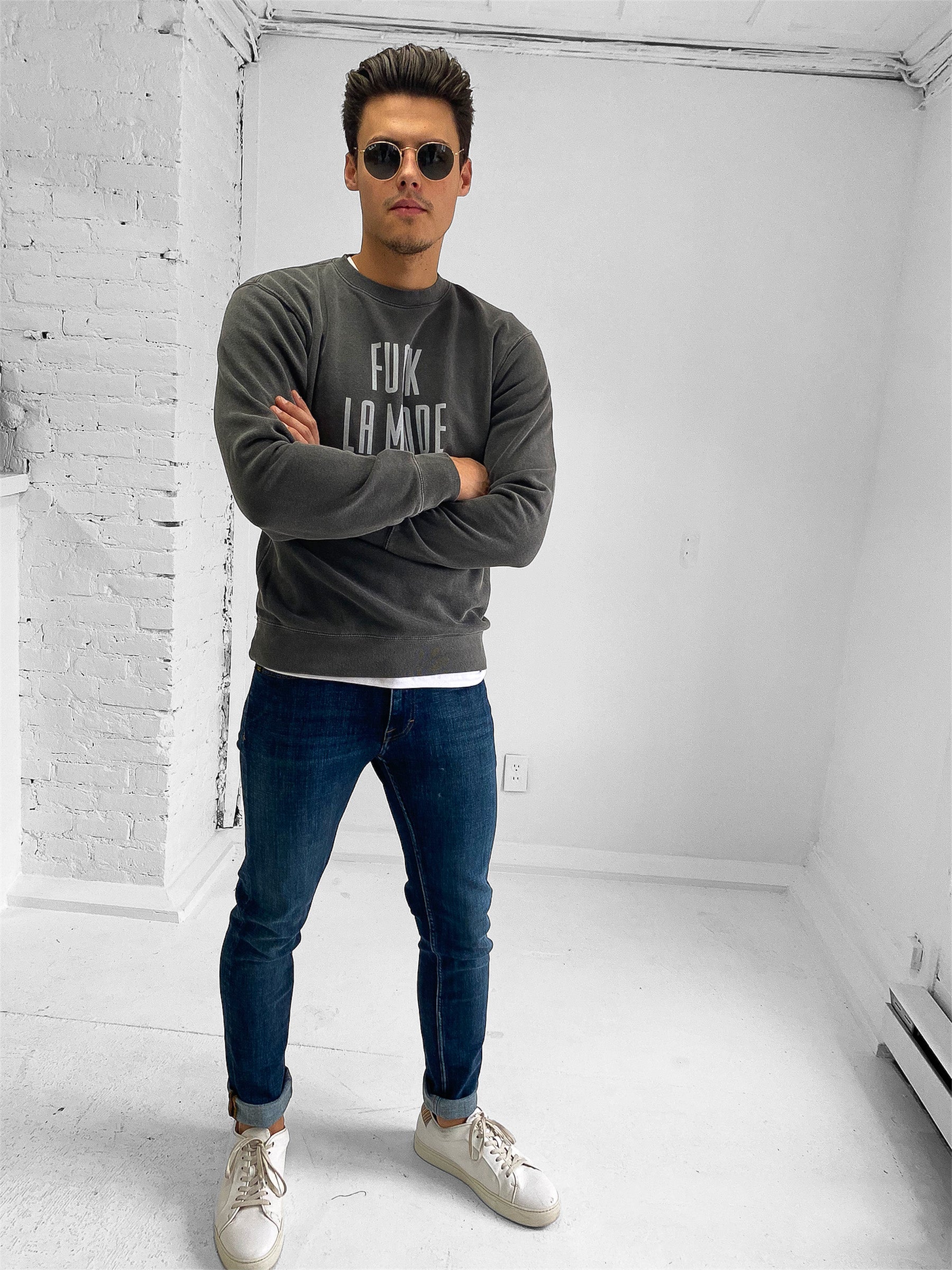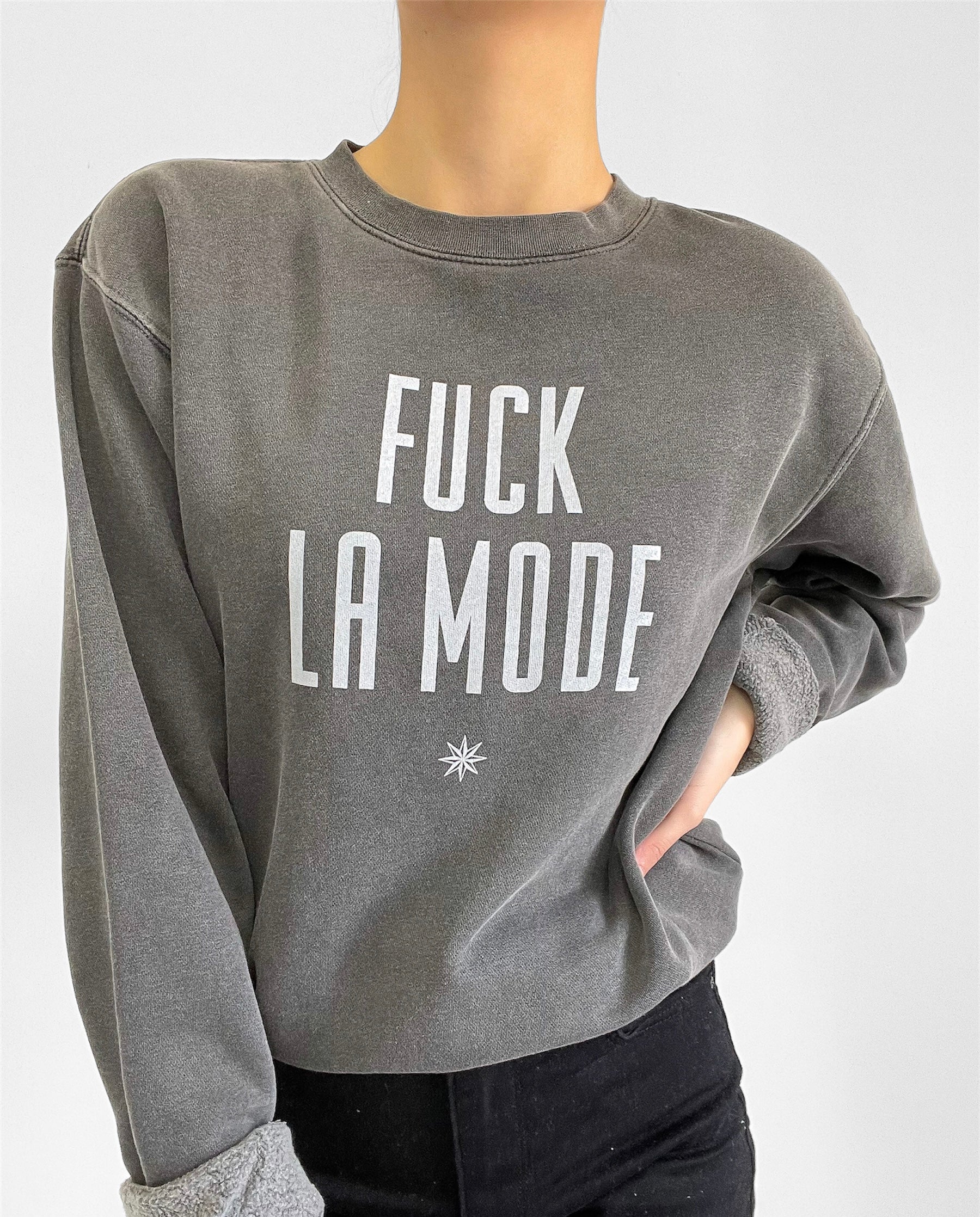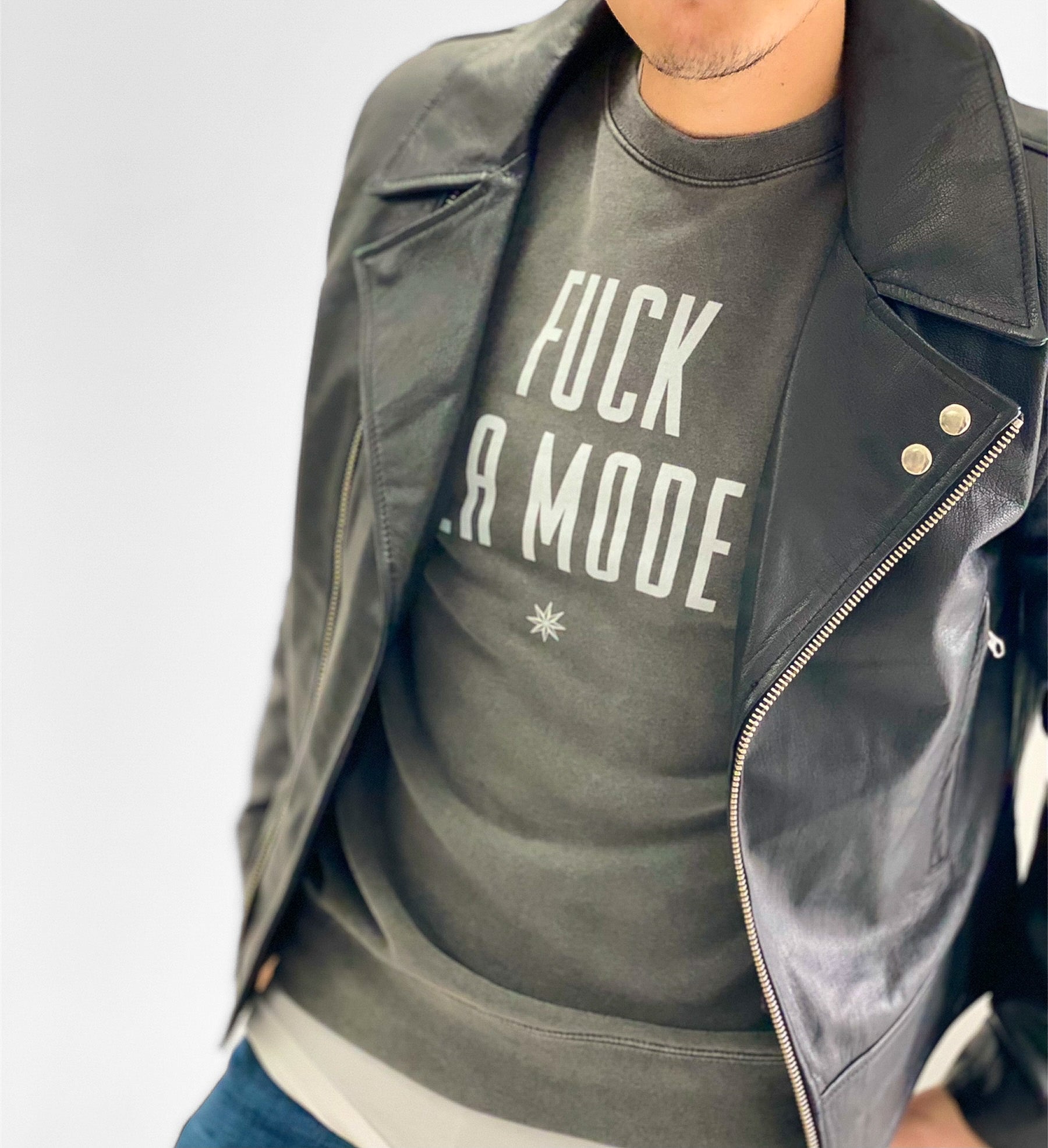 Unisex - Vintage FLM Sweater
Vintage FLM Sweater
Reiteration of the original Fucklamode logo.
When Fucklamode was created in 1989, this logo was used.
For those wondering the meaning of the star under the logo, well, in the 80s, it was cool to put stars everywhere, as stupid as that.
"Pigment dye" crewneck color to offer a "discolored" color which accentuates the vintage look of the crewneck.
80% cotton / 20% polyester
Pre-shrunk
Oversize fit
Round neck and short sleeves
Size from S to XXL
*Philippe is 6'0'' and wears size S.