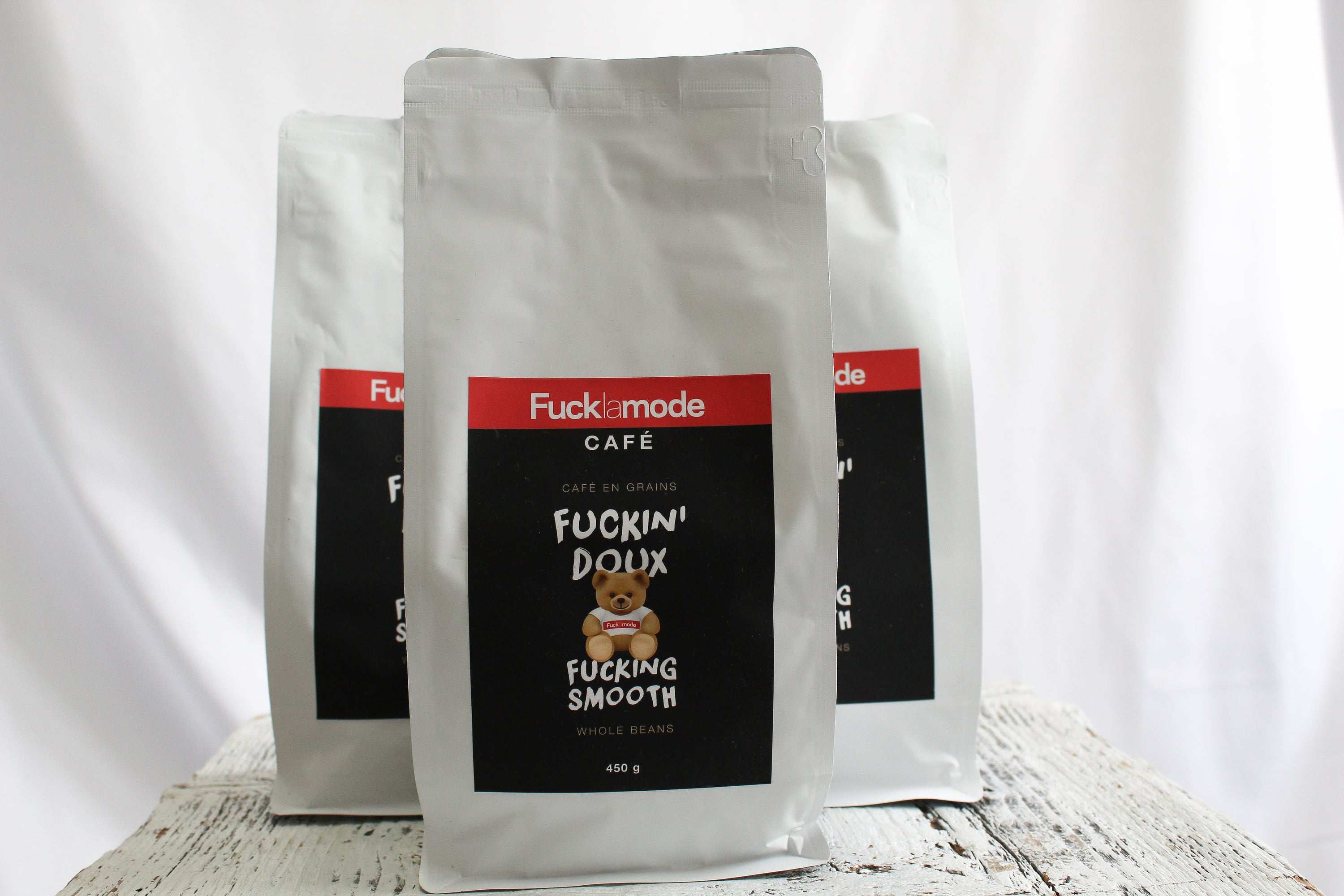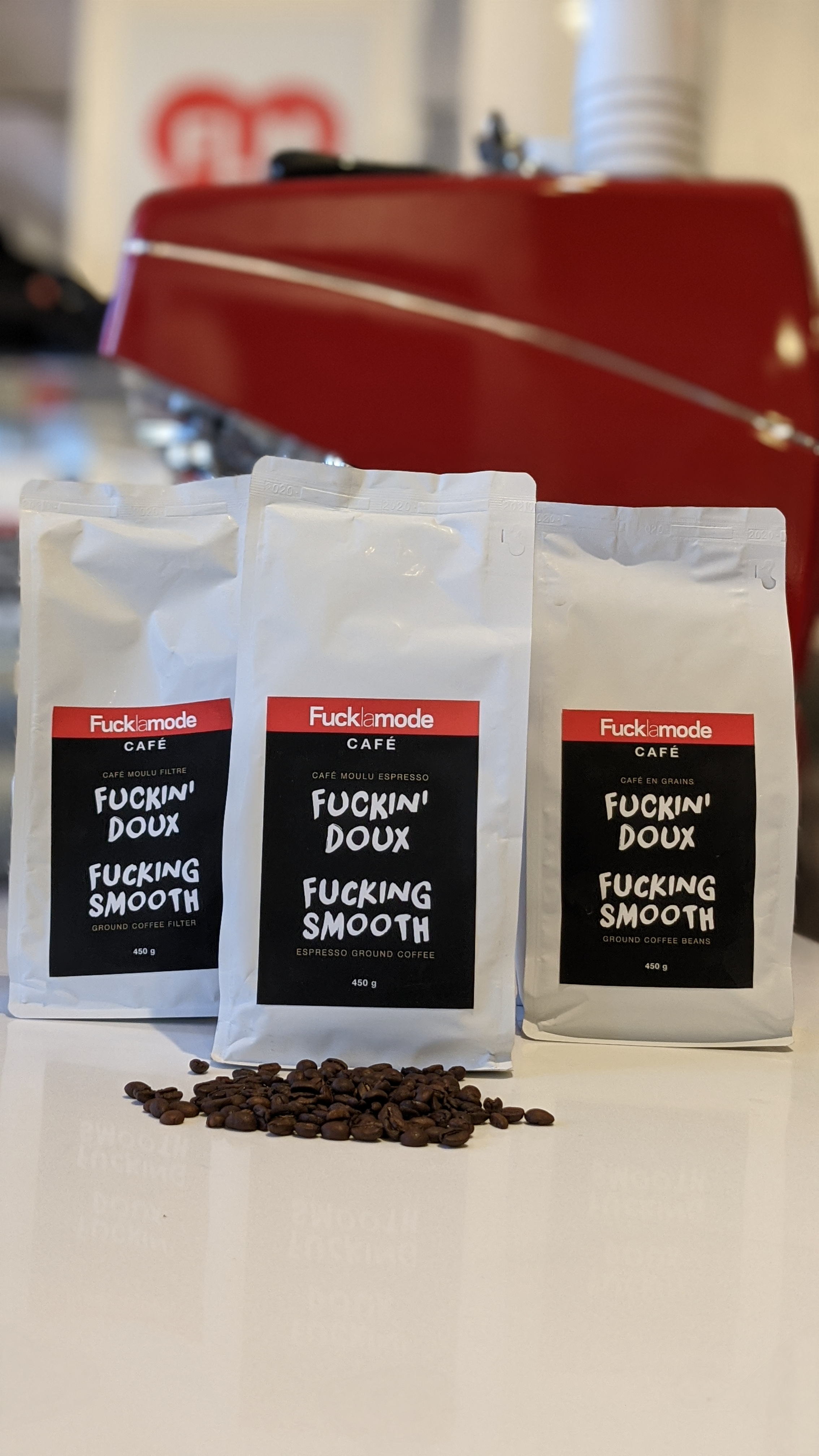 Coffee bags bundle
$38.00
Regular price
$46.00
Coffee FUCKLAMODE "Fucking Smooth"
You really like our coffee? And so do we.
Here is the option to get our coffee in a set of 3,5 or 10 bags.
It's exactly the same coffee you find at the shop.
3 bags for $49.99 instead of $60 5 bags for $75 instead of $100 10 bags for $119.99 instead of $200
So, if you've ever had a coffee at the Quebec store, here's your chance to find the same good taste, every morning, at home :)
Our coffee is available in beans, espresso grind or filter coffee grind.
Origin: Ethiopia
Taste profile: Chocolatey and floral
Roast: Medium-dark
Artisanal roasting
Roasted in Montreal
450g bag